Theme "jank" by our definition is having a theme installed and getting a FC while you go turn on WiFi/Bt or enter one of the many setting screens we got. You go into Dirty Tweaks and is like you've stepped into another theme. You had a dark theme installed but Dirty Tweaks now has a white background and the icons are green while the theme had them set to red. You pull down the quick settings and you see some tiles themed while others are still stock. You ask yourself "what was all the hype about".
We've all been there and it sucks.
Some people hyped up this theme, you go install it and while it looks good in the play store screenshots, that's not the case for you. It makes the entire experience a bad one. Most themers use CM as a base which makes sense since it is their theme engine but that shouldn't mean that other ROMs should be left behind. Our money is just as good as CM users, am I right? Things like quick settings tiles, Smartbar, Fling, etc should all be themed.
Bryan Owens of Team Blackout was the first to show DU some theme love and make his theme as pretty as it was in CM for DU. For this I will always be grateful. He started it and a few other themers have followed his footsteps and shown us love. Unfortunately not all themers feel this way and so we STILL have some jank when installing certain themes with DU.
This is where DU Certified comes into play. Instead of chasing these guys around and begging and this and that, we decided to celebrate what we have! Give these themers that have taken their time to show us love, the recognition they deserve while at the same time, saving our users the hassle of browsing and downloading 100-200 themes. Sure the play store description gives you some of this info BUT not everyone does and sometimes you miss a gem or you buy a theme that advertises support and find out that what they call support is not really support.
So a few months back we launched DU Certified and it was a success for the most part. Many themers gravitated to it and for that we are grateful. The problem came with updating the app. It was a pain to do so because in order to update the themes, we had to update the actual app. This was bad from the go and I blame myself for poor planning and I take full responsibility for that.
https://plus.google.com/u/0/+AlexCruz/posts/i7WMreHw32P
Tomorrow we move on beyond that and get ready to launch a more efficient way of updating our themes from within DU Certified. The user won't ever have to update the app unless the code itself changes which that's normal for any app. Improvements are always welcomed but you should not have to update because of the content.
That said if the app is going to hold any weight, we need to be consistent and not add themes just because we're cool with said themer. We have to be fair and put any fanboyism aside and just be true to our criteria. So prior to launching, we've gone ahead and removed some themes that may have been certified and met our criteria once upon a time but that's no longer the case. Again, this is not done because we don't like that themer or his or her work, it just means that we're being consistent and want to truly give our users what we set out to give them. Please try to understand this if you see your theme is not in there.
Themers can submit or in the case above, re-submit their themes when they feel they've met our criteria and we're MORE than happy to check it out! If the theme does meet our requirements, we'll add them ASAP to DU Certified. You can contact Edwin Rivera, Randall Rushing or myself via our G+ community
Here's our criteria for DU Certified :
– Settings to include Dirty Tweaks must be fully themed.
– No FC's or any kind caused by your theme, we've talked about this above.
– No black text on black background, white text on white background, etc
– The quick settings area must be fully themed. This include all tiles, heads up button, task manager, etc
– SmartBar either needs to be left alone or themed. If you have the basic 'back/home/recents' themed then you will have to theme the rest. This looks tacky if you do 3 and the rest are stock.
– Keep your theme updated. Once you get certified, that shouldn't be the end of it. Please continue!
Just fill out the following when you're ready
https://raw.githubusercontent.com/DirtyUnicorns/android_packages_apps_DU-Certified/README/theme.json
Oh and yeah….10.3 is being released tomorrow!!
So as some of you might of noticed with either gerrit activity or picked up on the hints, tomorrow we will release 10.3 along with the new DU Certified. Official and weeklies will also change some.
The week of the official build, weeklies will not be compiled. After some discussion, we came to agreement that it doesn't make sense to do so. We're just wasting resources because essentially they were both the same, just different names.
We remind you all that weeklies and official builds are signed with private keys.
https://dirtyunicorns.com/2016/04/03/weeklies-officials-now-signed-private-keys/
If you're on a test build or another ROM, we advice you do a FULL WIPE for a great user experience. If you fail to so, please stay away from JIRA and reporting any issues in our XDA threads. If you're on a weekly or official build, you can dirty flash but please be advice that if you run into an issue, we will ask you to do a FULL WIPE and make an attempt at duplicate said bug prior to reporting it.
I want to go ahead and thank all translators, themers, contributors and all who support us! Thank you 🙂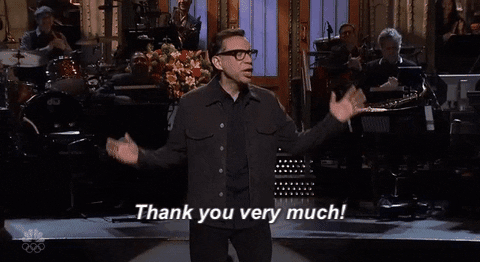 #StayDirty