Short changelog:
– Added search bar to apps, notifications & battery optimizations
– Added our features to the settings search index
– Added vendor patch level system property to the AOSP security dialog (OP5/5T)
– Added ability to blacklist apps in the ChooserAcitivity (e.g. Share button)
– Added ability to long press QS settings icon to launch DU-Tweaks
– Added configurable wake keys (OP3/3T and Nash)
– Added translations
– Fix potential NPE relating to the font service & handle disabled packages properly
– Remove all delays on showing task header icons
– Ambient display / music fixes
– Slim Recents fixes
– Launcher 3 fixes
– Check gerrit/github for a full changelog and/or device specific changes.
Important notes:
– HP Touchpad is coming along!
For those that don't know, we support the HP touchpad. Back in January when the Evervolv developers joined us, they brought along the HP touchpad to our line up! The HP touchpad is a hell of a device that refuses to die. Is very old. How old? Well is coming on 7 years this July. By far one of the oldest devices to run Oreo.
Thanks to the hard work of both William Bellavance (Will) and Nick Reuter (elginsk8r), both of which came from Evervolv, the age of this device means absolutely nothing. This past week a major bug was fixed! Bluetooth is now working (some what).
https://plus.google.com/u/1/+WilliamBellavanceJr/posts/J1XXDAvhQ8S
We hope to fully support the HP Touchpad (tenderloin) before the end of the cycle for Oreo.
– AOSP security dialog
Last week we went ahead and added a very small but important change in an effort to educate you folks, our users. We added a 'AOSP security dialog' to not only explain the differences between AOSP security updates and Android security updates (there's a huge difference) but also take the time to explain what functional updates are.
This change was inspired by a twitter rant by the folks over at CopperheadOS. They made some good points. We recommend you go and read over it! Huge thanks to Nathan Chancellor for keeping an eye out for stuff like this and helping introducing this change!
This dialog can be launched from within the 'About phone' screen by tapping once on the 'AOSP security patch level' preference.
– New maintainers
If you're building DU for an unofficial device and would like to make it official, contact us! Check out the link below for more information about the requirements for both you and your device.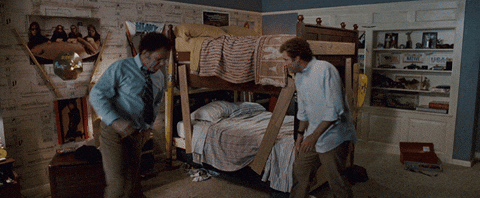 We will also like to add that if you're wanting to become a maintainer and are serious, show it. Start reviewing commits in gerrit. Submit your support patches for your device(s) via gerrit. Push out some builds via our G+ community. Make yourself known.
https://github.com/DirtyUnicorns/Notices
– Reminders
Weeklies and official builds are signed with private keys. This means that if you're on last's week's weekly build or on the official build, you can dirty flash this weekly. If you're on anything other than that and want to use this weekly you MUST perform a full wipe in recovery. If you decide to disregard this and flash this weekly on top of anything, you will not be able to boot. Have fun looking at a black screen :p
If you run into any issues, please use JIRA to report your issues.
https://jira.dirtyunicorns.com
Thanks:
As always, we want to remember where we came from and who got us where we're at! We wouldn't be where we're at without the help and support of all our contributors, past and present! Every developer, designer, translator and supporter, thank you for everything you've done for our project!
#StayDirty