Full changelog:
– Merged in latest tag for AOSP security updates
– Fixed resolver theme issue with selector not visible
– Fixed MediaProvider SQLiteDiskIOException
– Fixed statusbar padding with left clock
– Fixed text cutting off during shutdown animation
– Fixed changelog dialog theme issues
– Fixed potential NPE relating to the font service & handle disabled packages properly
– LatinIME (keyboard) fixes
– Slim Recents fixes
– Theme changes & fixes
– Messaging fixes
– Smart pixels fixes
– QS tiles fixes
– Ambient display / music fixes
– Launcher 3 fixes
– Stock Recents icon pack code fixes
– Dismiss keyguard automatically when face is recognized
– Ensure that 'Tap to wake' is off on all devices
– Extend reboot tile to add power off
– RTL fixes for both Slim and AOSP recents
– Dynamic font fix for FDE devices
– Switch to Clang for most of our kernels (all 4.4 kernels and a few 3.18 ones)
– Switch to Cloudflare DNS servers
– Stop ticker on theme changes for a better user experience
– Disable ticker animation style preference if Heads up is enabled
– Change fingerprint enrollment sensor summary
– Remove all delays on showing task header icons
– Added fingerprint scanner gestures
– Added Smart Pixels feature
– Added Dialer look up feature
– Added Slim Recents Spotify/kdeconn./others remote session compatibility
– Added new fonts to the DU fonts pack
– Added progress dialog to applying fonts
– Added Messaging app to managed provisioning
– Added contact provider and managed provision fixes
– Added ability to allow to backup/restore fling related options
– Added AOSP security dialog
– Added animation scale seekbars under dev options
– Added search bar to apps, notifications & battery optimizations
– Added our features to the settings search index
– Added vendor patch level system property to the AOSP security dialog (OP5/5T)
– Added ability to blacklist apps in the ChooserAcitivity (e.g. Share button)
– Added ability to long press QS settings icon to launch DU-Tweaks
– Added configurable wake keys (OP3/3T and Nash)
– Added translations
– Check gerrit/github for device specific changes.
Important notes:
– New download site
Today we're excited to announce that we've redesign and reworked the download site to not only better handle the load that comes from releasing weeklies but to also improve the mobile experience. Some of you may remember that we had some hiccups there when we first started doing weeklies, that shouldn't be a problem at all now. Take a look for yourself and let us know what you think!
We recommend you do a FULL WIPE this month.
The DU Updater that's included in weeklies/official builds has also been updated to reflect this change.
– Honor v10
Many of you know that we were among the first dev teams to take part in Honor's open source program. We had hope to add this device to our lineup by now but sadly with so many things out of our control getting in the way, that's probably not going to happen any time soon. We could release a build with a bunch of things broken or just not up to our standards (IR blaster, prebuilt kernel, etc) but we feel like users would not enjoy that. We feel like if we're going to do this then it needs to be done right.
When is up to our standard, we will add it to our lineup. Just know that we're working on it and we will try our best in spite of things out of our control.
– New maintainers
If you're building DU for an unofficial device and would like to make it official, contact us! Check out the link below for more information about the requirements for both you and your device.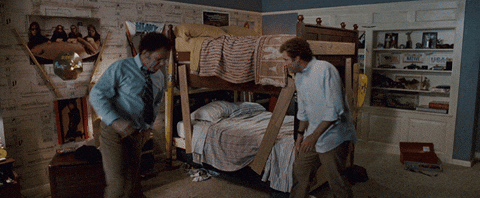 We will also like to add that if you're wanting to become a maintainer and are serious, show it. Start reviewing commits in gerrit. Submit your support patches for your device(s) via gerrit. Push out some builds via our G+ community. Make yourself known.
– Reminders
Weeklies and official builds are signed with private keys. This means that if you're on the first official build or last week's weekly, you can dirty flash this official build. If you're on anything other than that and want to use this build you MUST perform a full wipe in recovery. If you decide to disregard this and flash this build or a weekly on top of anything, you will not be able to boot. Have fun looking at a black screen :p
If you run into any issues, please use JIRA to report your issues.
https://jira.dirtyunicorns.com
Thanks:
As always, we want to remember where we came from and who got us where we're at! We wouldn't be where we're at without the help and support of all our contributors, past and present! Every developer, designer, translator and supporter, thank you for everything you've done for our project!
#StayDirty