Short changelog:
– Fix NullPointerException in BatteryUtils
– Fix NPE in AutoSyncWorkDataPreferenceController
– Fix the format of wifi_carrier_content string
– Fix NPE crash in AppInfoBase
– Fix for OOM caused by looper leak in settings
– Fix the crash caused by show DialogFragment after it state already saved
– Fix for NPE caused by missing argument in setResult for ChooseLockGeneric
– Fix for battery item summary that disappears
– Fix can't enter bluetooth device preference under settings
– Fix dev settings crash when no OEM unlock service
– Fix settings force close
– Fix ripple effect in Dirty Tweaks preferences
– Avoid NullPointerException when updating preference intents
– Expand on to swipe down gesture in Launcher3
– Expose the main style in MusicFX for themers
– Added haptic feedback to double tap gestures in Launcher3
– Added ripple effect for brightness slider icons
– Added translations
– Check gerrit/github for a full changelog and/or device specific changes.
Important notes:
– Nexus 7 (flo)
As many of you saw on our social media accounts, the Nexus 7 (flo) has been added to our lineup. Like most new devices, it will have to wait before it sees a weekly because it needs to get an official build first. This will happen on August 10th if everything goes as planned.
– New maintainers
If you're building DU for an unofficial device and would like to make it official, contact us! Check out the link below for more information about the requirements for both you and your device.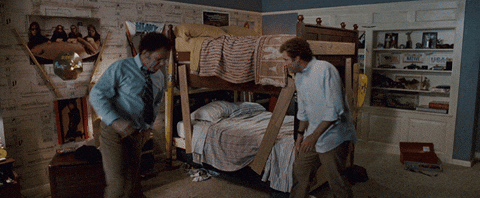 We will also like to add that if you're wanting to become a maintainer and are serious, show it. Start reviewing commits in gerrit. Submit your support patches for your device(s) via gerrit. Push out some builds via our G+ community. Make yourself known.
https://github.com/DirtyUnicorns/Notices
– Reminders
Weeklies and official builds are signed with private keys. This means that if you're on last's week's build or on any official/weekly build, you can dirty flash this weekly. Weeklies and Official builds can be dirty flashed on top of each other. If you're on anything other than that and want to use this weekly you MUST perform a full wipe in recovery. If you decide to disregard this and flash this weekly on top of anything, you will not be able to boot. Have fun looking at a black screen :p
If you run into any issues, please use JIRA to report your issues.
https://jira.dirtyunicorns.com
Thanks:
As always, we want to remember where we came from and who got us where we're at! We wouldn't be where we're at without the help and support of all our contributors, past and present! Every developer, designer, translator and supporter, thank you for everything you've done for our project!
#StayDirty