Full changelog:
– Merged in latest tag for AOSP security updates
– Fix DUI settings custom action dialog lag
– Fix bootanimation build warnings / size
– Fix memory leak of page "Languages & input"
– Fix crash issue when user uses multi-window mode on WifiCallingSettings
– Fix NPE in SettingsPreferenceFragment
– Fix broadcast receiver leak issue
– Fix window transformation related issue
– Fix Phone info FC related to Eab provisioned on some devices
– Fix CustomTile NPE in handleRefreshState
– Fix tabs in the udpater with no files showing previous fragment
– Fix left clock glitch on landscape and cleanup code
– Fix ContentService JNI leaks
– Fix slow-app ANR dumping
– Fix socket leaks in various android.net.Network methods
– Fix doFadingAnimationLocked in sanitized builds
– General theme fixes
– Media Provider fixes
– Analog deskclock widget changes
– Improve lockscreen ambient analog clock design
– Improve compatibility with LMT and other apps that don't preload recents
– Ensure that locked recents apps are respected
– Don't update if HeadsUp is disabled
– Hide freeform task header icon
– Lock rotation on SetupWizard to avoid issues
– Make scramble PIN layout Multi-User friendly
– Split calendar click action from clock in qs footer
– Remove janky fonts
– RTL changes to doze/gesture packages
– Ensure our AOSP security dialog respects RTL
– Ensure bluetooth icon is transparent when disconnected
– Include WallpaperPicker for all builds
– Add special captive portal servers for chinese
– Add Square style battery
– Add ability to allow to add custom clocks as analog clock overlays
– Add ability to keep pressing on SmartBar ime arrows to move kb cursor
– Add bigger recents icons, dynamic mediaplaying and alarm clock infos
– Add ability to allow single tap on app icon to show app info overlay
– Add DU and deep night clock
– Add dt2sleep to Launcher 3
– Add flashlight gesture & group it with the sleep one to Launcher3
– Add onLongClick functions to calendar/clock in qs footer
– Add ripple effect to the power menu items
– Add ripple effect for alarm and date
– Add option to show battery percentage when charging
– Add permission whitelist for EmergencyInfo app
– Allow to kill any app from recents panel in a safe way
– Allow details view for Cellular tile when tile title is disabled
– Allow for a more robust way to reset DUI options
– Added translations
– Check gerrit/github for device specific changes.
Important notes:
– Marlin and Shamu
A couple of weeks ago the Marlin joined the lineup. Many were happy but were curious why no builds were released. The answer is simple! For all new devices, we wait until the device has got an official build before feeding it weeklies. We don't get in the habit of just adding in a device mid month, so we have to wait. Once the device gets the official build, it gets added on to the weeklies rotation. This is what's happening today! The Marlin is now part of the crew officially and will get weeklies from here on out.
The Shamu has been part of our lineup for a very very long time and unfortunately is not doing so well. Relax folks! This isn't the 'is not you, is me' speech. We're not dropping the Shamu, at least not this cycle! There are just some major issues that we feel like should get addressed first before releasing 12.4 out for this device. Our Shamu maintainer is hard at work on it and as soon as the issues are resolved, it will be compiled and pushed out to you folks! Please have some patience 🙂
– New maintainers
If you're building DU for an unofficial device and would like to make it official, contact us! Check out the link below for more information about the requirements for both you and your device.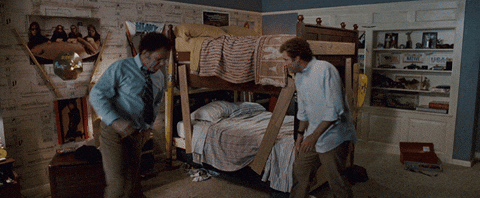 We will also like to add that if you're wanting to become a maintainer and are serious, show it. Start reviewing commits in gerrit. Submit your support patches for your device(s) via gerrit. Push out some builds via our G+ community. Make yourself known.
– Social
If you folks would like to stay up-to-date with what's going on with this project or just want to share some stories, screenshots or shoot the shit, I've provided some links below!
Be advised that these channels/groups for which we communicate on are not support channels/groups.
If you have an issue, we highly recommend you still use JIRA. Not only because JIRA is awesome but because is the quickest way to get eyes on your issue(s).
– Twitter
– Twitter build status bot
– Google plus
– Telegram channel
– Telegram group (not for support)
– Reminders
Weeklies and official builds are signed with private keys. This means that if you're on any official/weekly build or just last week's weekly, you can dirty flash this official build. If you're on anything other than that and want to use this build you MUST perform a full wipe in recovery. If you decide to disregard this and flash this build or a weekly on top of anything, you will not be able to boot. Have fun looking at a black screen :p
If you run into any issues, please use JIRA to report your issues.
https://jira.dirtyunicorns.com
Thanks:
As always, we want to remember where we came from and who got us where we're at! We wouldn't be where we're at without the help and support of all our contributors, past and present! Every developer, designer, translator and supporter, thank you for everything you've done for our project!
#StayDirty